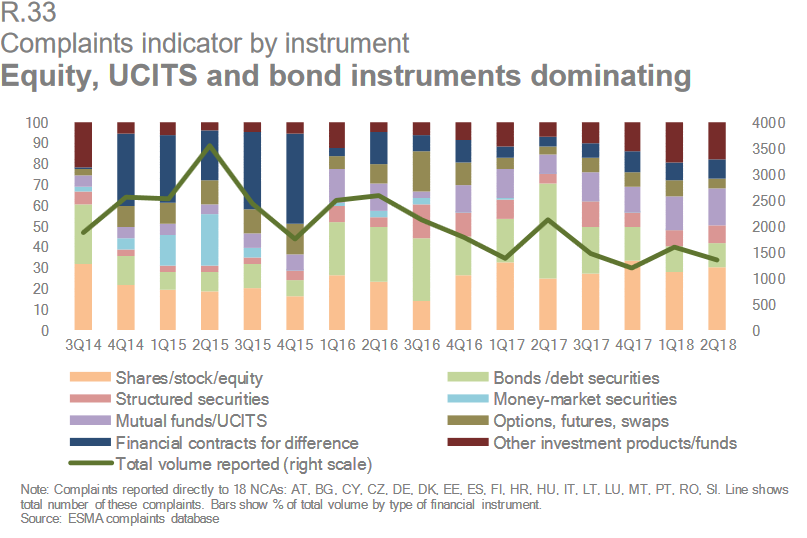 On 29 November 2018, ESMA published its quarterly Risk Dashboard No 4. Notably the number of complaints about UCITS reported to ESMA by 18 NCAs has reached its highest level since Q3 2014.
It is interesting to note that the number of complaints on UCITS exceeds those on CFDs.  Concerning these latest instruments, there is no significant reduction in complaints as a consequence of the power of intervention used by ESMA to restrict their conditions to market.
In any case, asset mangers must still invest compliance efforts in order to reduce this number over the next periods for their own benefits as well as those of their investors.
Contact InReg to discuss how we can help your organisation to reduce these compliance risks.