The new Chairwoman of the European Commission Ursula von der Leyen presented its European Green Deal aiming to reach carbon neutrality by 2050 on 11 December 2019. This Green Deal is an integral part of the Commission's strategy to implement the United Nation's 2030 Agenda and the sustainable development goals.
It is obvious that even though the European and national budget of the Member States dedicated to this Green Deal shall be increased, funds from the private sector will need to be channelled to reach this ambitious objective.
To this extend, the Commission will present a renewed sustainable finance strategy in the third quarter of 2020 that will focus on a number of actions.
Before that, the adoption the taxonomy for classifying environmentally sustainable activities is a priority alongside with the revision of the Non-Financial Reporting Directive. The Commission will also support businesses and other stakeholders in developing standardised natural capital accounting practices within the EU and internationally.
According to the roadmap annexed to the communication the renewed sustainable finance strategy proposal will be made available in Autumn 2020 and the revision of the NFRD in the course of 2020.
We do hope that the revised strategy will not complicate the implementation of the current regulations on sustainability‐related disclosures in the financial services sector and on EU Climate Transition Benchmarks, EU Paris-aligned Benchmarks and their sustainability-related disclosures published in the Official Journal of the European Union just 2 days before the same week than the disclosure of the European Green Deal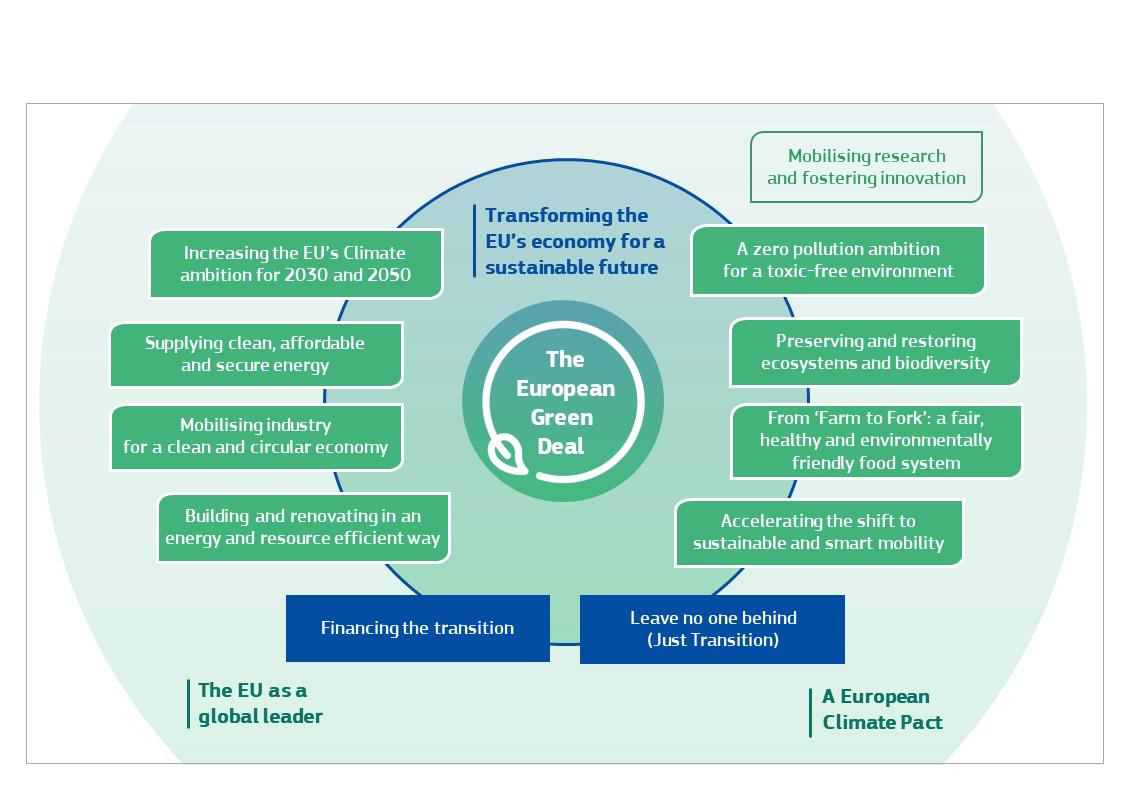 Communiction : European Green Deal