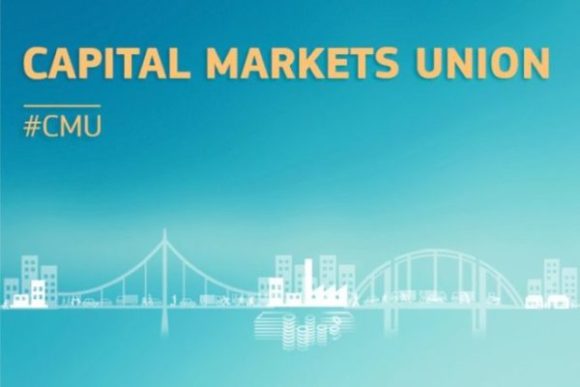 Following a call for expression of interest to join a High-Level Forum (HLF) on Capital Markets Union launched by the European Commission in last October, the list of the 28 candidates retained as Members of the Forum were announced yesterday 18th of November.
The aim of this High-Level Forum will consist in feeding into the work on the future CMU policies by proposing recommendations for further actions that will guaranty that European citizens and business have access equally and all over the European Union territory to capital markets.
28 candidates have been selected as members where several represent the asset management industry.
The High-Level Forum will start its work on 26 November 2019 as follows with 3 sub-groups:
the subgroup on Ecosystem for capital raising with special focus on SMEs will meet on 26 November
the subgroup on Retail investor participation and diversification of investor base will meet on 27 November
the subgroup on Pan-European market architecture will meet on 28 November
List of members of the High-Level Forum on capital markets union
Name
Organisation
Maria Luis ALBUQUERQUE (sub-Chair)
Independent expert
(formerly Portuguese
Minister of Finance)
Daiga AUZINA-MELALKSNE
Nasdaq Baltic
Romana BELEN
Global Board of Trustees of
Digital Future Society
Lorenzo BINI SMAGHI
Société Générale
Stephane BOUJNAH
Euronext
James CHEW
Business Growth Fund
Edward COOK
BlackRock
Monique GOYENS
BEUC
Vittorio GRILLI
JP Morgan Italy
David HOWSON
CBOE Europe
Ignacio IZQUIERDO
Aviva Group
Petr KOBLIC
Prague Stock Exchange,
Wiener Boerse, FESE
Katja LANGENBUCHER
Goethe University Frankfurt
Stephan LEITHNER
Deutsche Boerse
Eloy LINDEIJER
PGGM Investment
management
Sylvie MATHERAT
Independent expert
(formerly Deutsche Bank,
Banque de France)
Jean Pierre MUSTIER
UniCredit
Sheila NICOLL
Schroeders
Daniela PEEVA
Bulgarian Corporate
Governance Committee,
Investor relations services
Guillaume PRACHE
Better Finance
Peter PRAET (sub-Chair)
Independent expert
(formerly ECB)
Alexander SCHINDLER
Union Investment
Adam SZYSZKA
Warsaw School of
Economics
Bruce THOMPSON
Bank of America Meryl
Lynch
Andreas TREICHL
Erste Group Bank
Leonique VAN HOUWELINGEN
BNY Mellon
Thomas WIESER (Chair)
Independent expert
(formerly Chair of EWG and EFC)
David WRIGHT (sub-Chair)
EUROFI, Flint Global
The second meeting of the 3 subgroups will take place on 10 December.
We will follow up regularly and inform you on its activities.
Source:EC